11-11 Begin of the German Karneval Season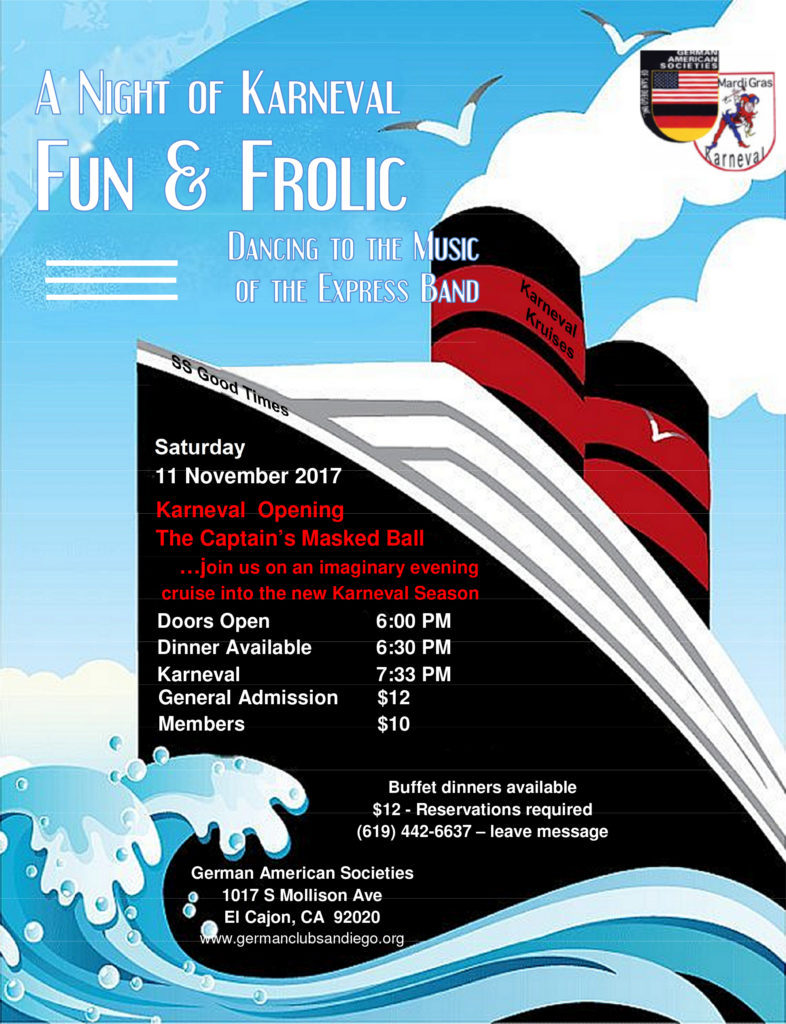 Many people in the United States are familiar with Mardi Gras in New Orleans, but few are aware that in Europe, Karneval and Mardi Gras have been celebrated for centuries.
We celebrate the "5th Season" in the German tradition each year from 11 November to Ash Wednesday. In Rio it's called Carneval, Mardi Gras in New Orleans, Fasching in southern Germany and Karneval on the Rhine, all you need is a love for life and a willingness to let loose, have fun and frolic. These are the things that characterize this extended party, whatever it's called and wherever it's celebrated.