May 7, 2017, Spring Choir Concert at 3 pm with the Germania Choir!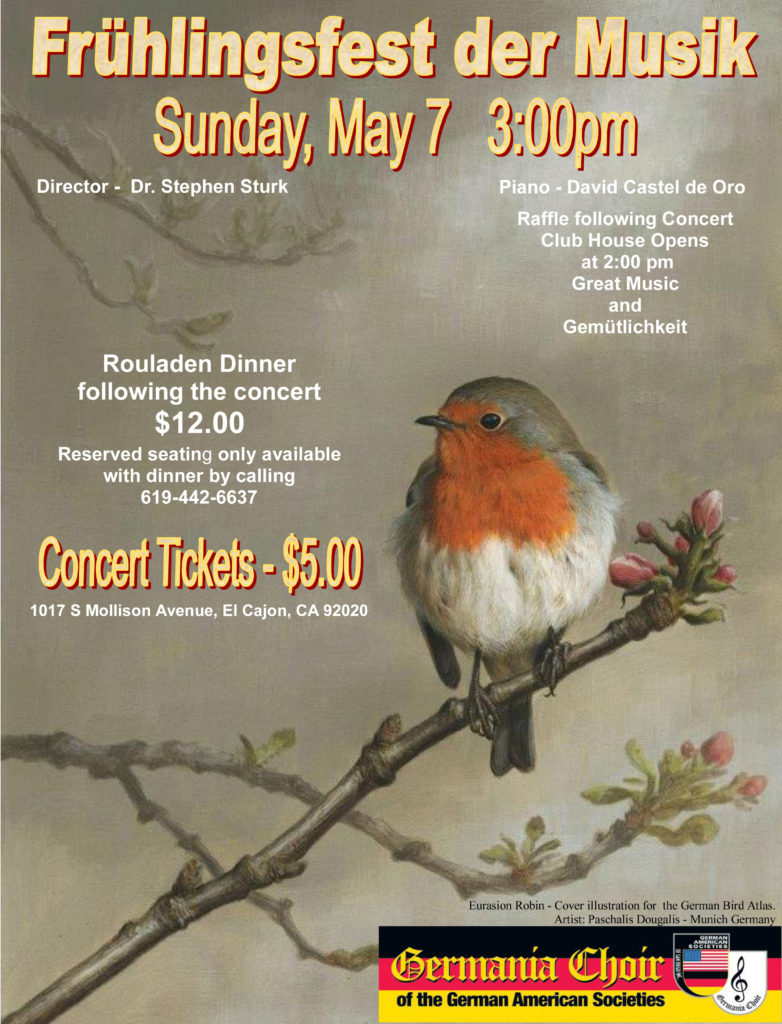 ARE YOU INTERESTED IN JOINING THE GERMANIA CHOIR?
The Germania Choir had its start in 1971 with a group of members from the German American Societies that met weekly for singing and music making. It didn't take long before the choir was created. Today the choir consists of 20 to 30 Ger-man-speaking singers performing German classi-cal, modern, and Volkslieder music for the en-joyment of all. The members of the Germania Choir often wear traditional German folk cos-tumes and perform to the enjoyment of every-one several concerts each year.