German American Societies of San Diego invites you!
With members from all areas around San Diego we are offering a home with German atmosphere to our many members, friends and the community. Our Club house and our events like Dinner Dances, Anniversary Ball, New Year's Gala, Choir Concerts, and Karneval Events are open to the public. You might know our famous "El Cajon Oktoberfest" and our annual "Sommerfest/Open House" in August! But we have so many more activities for you to enjoy, like Damenkreis (ladies circle),  Karneval (German Mardi Gras), Germania Choir, our Card Game Evenings, and our German Classes on Tuesdays from 5:00 pm to 7:00 pm. Come and enjoy German culture and tradtion with us! Herzlich Willkommen!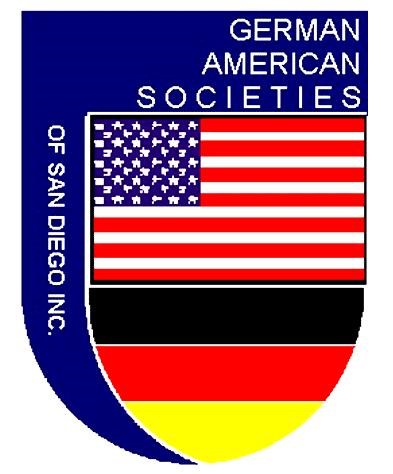 For over a hundred years there has been a German presence in San Diego County, such as through the German Club of the San Diego Turners, who published a German-language weekly as early as the late 1800's. But it was on May 8th, 1965 that a handful of determined Germans started the German American Societies in the Turner Hall.
Read more
5-7 Jan'18  33rd Annual GAMGA Gala Las Vegas
http://www.gamga.org/gamga-gala/
Saturday, 27 Jan  Klubhaus Port Call Karneval
Sunday, 28 Jan Klubhaus Kinderkarneval  (Sunday)

10 Feb  visit to Anaheim Phoenix Club Reeperbahn (Sat)
11 Feb visit to Anaheim Phoenix Club Kinderkarneval (Sun)
TBD 'Ash Thursday'? GAS Klubhaus Retire Prinz Karneval
17 Feb Abschluß GAS Klubhaus Farewell to Karneval
Our Activity Groups and annual Events
Become a Part of our Club
We are always happy to meet and welcome new Members to our Club. If you think that the Gemütlichkeit and Friendship in our German American Societies of San Diego is something you would like to share with us, click on the link to join our membership. Willkommen!